To celebrate Mother's Day, buy one get one free with this bra, hurry up!
Lift Up Invisible Push-Up Bra in a strapless design with dolphin design lifts, shapes, and supports your girls for ample cleavage! That will give all women the confidence to wear any outfit. Suitable for wearing any deep v-neck or low-cut, see-through outfits, and the low back dress.
This ultra-adhesive bra supports your girls securely just like underwire bras but way more comfortable. Using medical-grade silicone with nipples cover, it adheres and lifts your girls forward and together for a perkier silhouette. An amazing alternative to plus size strapless bras or plus size push-up bras, as INVISIBLE LIFT-UP BRA comes in 3 different variants that fit any woman with a cup size between A-H. Its different sizes work well for small to large breasts.
Best of all, the unique dolphin shape gives you the exact coverage you want while lifting your girls to rock low-neck blouses and dresses! Made of medical-grade material, they are guaranteed to be skin-friendly, breathable, and not cause any redness.
Get a smooth look while holding and enhancing the shape of your breast using our Deep V INVISIBLE LIFT-UP BRA. Gives your breast a sexy lift and leaves no trace on removal.
CUSTOMER REVIEWS:
Instant Lift & Boost
Invisible Fit
Ultra-Adhesive
Skin-Safe & Breathable
Washable & Reusable
Trimmable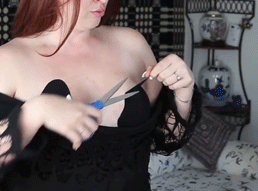 SPECIFICATIONS:
Material: Nylon + Silicone
Color & Style: Nude- Front Closure, Black- Front Closure, Leopard- Front Closure, Nude- Lift Up, Black- Lift Up, Leopard- Lift Up
Cup: 1/2 Cup
Strap: Strapless
Package Included: 2 * Invisible Strapless Lift-Up Bra
1. Does your stick-on bra barely stick on your chest and doesn't push your twins together or lift them up?
Gone are the days when you have to worry about your breast not looking fuller using the bra tapes or ordinary stick-on bras. Our INVISIBLE LIFT-UP BRAS creates a visible lift in the bust area giving your boobs a lovelier and perkier appearance. Its cute rabbit ears don't let your breast appear saggy/small and push them up.
2. Are you afraid that your stick-on bra might fall off at some point for they are not sticky enough?
However, that's not the issue with this INVISIBLE LIFT-UP BRA. It stays tight on the breast even with dancing activities and stretching movements. Keeps you comfortable and tension free. Sticks well and is good enough to use over and over again if taken care of properly.
3. Does your stick-on bra offer a painless removal from the nipple area?
The removal of this INVISIBLE LIFT-UP BRA is painless and it doesn't rip off your soft and sensitive nipples. These are made thoughtfully with an opening in the sticky part for the nipples to stay secure.
4. Do you think of whether you have a perfect bra to fit in those low-cut dresses that caught your eyes?
With our INVISIBLE LIFT-UP BRA, you can wear any strapless, backless, Bardot, tube or wedding dresses, deep V-neck, swimsuits, etc. Wear anything you want without having to think about what type of bra to wear it with.
5. Does your stick-on bra cause itching and irritation in your breast? Does it feel sweaty and then lose its hold due to moisture?
Our LIFT-UP BRA is made with skin-friendly and medical-grade silicone that does not cause skin irritation. It's also sweat-proof with tiny holes in the curve to let the moisture breathe out.
6. Does your stick-on bra lose its stickiness after multiple uses?
Use this INVISIBLE LIFT-UP BRA over and over again with strong stickiness. Follow the care instructions below to maintain its stickiness over time.
7. Would it be convenient for you to cut down your stick-on bra according to your dress coverage?
Yes, you heard it right! You can scale down these lift-up invisible bras by cutting down the dolphin up to three different marks according to the deep-cut appearance of your dresses.
HOW TO USE:
Clean your hand and chest to remove any grease.
Remove the protective film (keep it for future use) on the adhesive side.
Stick the tape bra on your breast and lift it to the desired height. There is a non-sticky nipple protection zone.
CARE INSTRUCTIONS:
After use, rinse the bra with warm water and mild soap. Gently clean the wet bras with your fingers drawing circles on the adhesive side to remove dust and grease. Air-dry it in shade. Cover the sticky side with the protective film for the next use.
Do not use lotion or cream type cleaner. Avoid direct sunlight. Protect the adhesive side from a hard object such as fingernails.