Grip Strengtheners improve grip strength and prevent injury by training the extensor muscles in your fingers.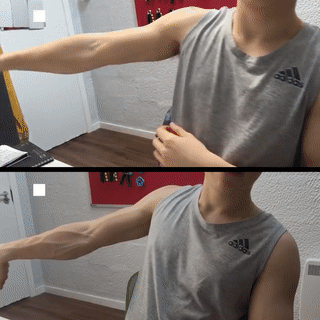 Such activities are rock climbers, tennis players, weightlifters, and many more. All these people most likely will experience Repetitive Strain Injury at some point. Tendonitis and carpal tunnel are some of the MOST common injuries among these activities due to the strain caused by the repetitive movements under strenuous force!

Extensor exercises are recommended by doctors for rehabilitation of these conditions but it would make sense if you do yourself a favor and avoid this injury before it has arrived. Or at minimum prevent an acute case from becoming chronic. Take care of yourself before facing the wall!
Therefore it's CRUCIAL TO EXERCISER YOUR EXTENSORS!!!
Finger strengtheners are an easy solution for this problem that can prevent pain, stabilize your forearm muscles, improve strength and protect you from injury by simply strengthening and balancing your forearm muscles that you didn't train before.

BENEFITS of Grip Strengthener:
Improve Grip Strength
Injury recovery&prevention
Balance/Build Forearm Musculature
Stabilize Wrist & Elbow Joints
Improve Muscle Tone
Faster Injury Recovery
Ease of use (Use it ANYWHERE)

We offer three types of resistance levels:
Beginner Level (Light)- 3kg / 6.6lbs
Intermediate Level (Moderate) - 4kg / 8.8lbs
Advanced Level (Heavy) - 5kg / 11lbs

Main features:
Material: 100% 1st-grade silicone, BPA-free.
Safe and durable
Three different resistance levels: Light, Moderate, and Heavy
For best results, we recommend a balanced training of extensor and flexor muscles.
Product size: 75x40x13mm
Product Weight: 15g
Package Included: 1x Grip Strengtheners
🎁 It's a perfect gift for your friends & family!

Note
Due to manual measurements, please allow slight measurement deviations.
Due to the different display and lighting effects, the actual color of the item may be slightly different from the color displayed in the picture.