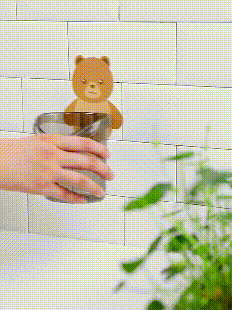 Product Details:
Organize: Now organize your bathroom and kitchen beautifully with this unique teddy bear designed toothbrush, toothpaste, etc. holder
Easy Installation: Very easy to install. Simply wipe off the smooth wall surface, peel off the sticker and fix the unit on the slot provided. Check the images for how to install.
Space Saving: Now put all your stuff like toothbrush, toothpaste, combs, shaver etc in one unit and keep you platform neat and tidy.
Installation: This wall mounted with a simple adhesive strip is stable and secure, without the need for drills and nails. Hanging Brush Holder Used In Washroom Bathroom Wash Basin